See What Our Customers Have to Say:
Thanks to Joel and all his crew for the great job on our roof. Everything went like clockwork, no problems or snags. He delivered exactly what he quoted and never asked for any monies up front. His quality speaks for itself as I see it generated many other home owners in this neighborhood to use him. Really enjoyed working with you Joel thanks again.
Joel, Thanks for the very thoughtful card. We were at Kyle's home today and talking about what a fine job you and your crew did on his home. Rest assured when we need a new roof, or any of our friends, we will certainly recommend you with the utmost confidence and praise. Still have the pics you sent me and think of you when I look at them. Hope you have had and continue to have a great year. Tell your family hello from us. Sincerely,
A million thanks for job well done! I am so grateful for you and your competent crew. Thanks for being so trustworthy. You have my endorsement. Sincerely
I'm so glad I to have a roofing company that I can trust!
Randi Michelle Baghramian
Relationship: Client Project Date: May 2013 Project Price: $10,000 – $49,999 Sycon did a wonderful job to bring my house back to new condition after a horrible hailstorm last March. Super responsive and professional. Great work. Honest. Fair rates. I was so happy with the work they did, I'm putting together a plan for a total bathroom gut and remodel which Sycon will perform.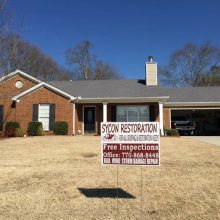 Congratulations Joel and thanks for taking care of my Dad. He was extremely impressed with you and your company!
Thank you again for the nice job and excellent customer service.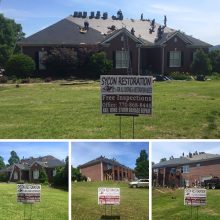 Thank you Joel, great work. I'm very happy with the look!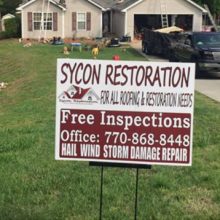 Thanks guys for doing a great job. Professionals. And did a great job cleaning up. Will recommend you.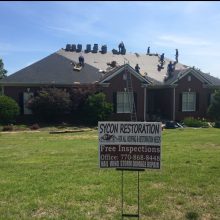 This is a solid company, they are local. The owners are great people.
You have all been a joy to work with and we couldn't be more pleased with the appearance of our home.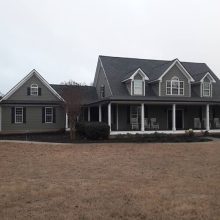 Our house was in BAD shape… worse than we thought. Sycon knocked it out in one day, before the sun went down. We highly appreciate their ethics and quality of work.
Joel and Syreeta thank you for your excellent service – Keith Treace Thanks again the job looks great ! Tim Crowe You run a tight ship! Your company does AMAZING work!! I know we are happy!! Thank you for our beautiful roof and a job well done!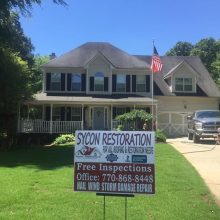 Thanks Joel & Sycon Restoration for setting the standard all others will choose to follow. For all the doubters, this is the 3rd time I have chosen Sycon Restoration to do work on my home. Like my Daddy always says – "if your gonna do something; do it right the first time." Quality & professional service at a quality price. Will be firing up the Big Green Egg for the boys!
Professional and had my new roof on in one day. The crew was respectful of my home and thoroughly cleaned up when finished.
Joel came out last week for a free estimate on replacing 2 three panel patio doors and fixing a leak. He was very honest and personable. I look forward to getting the repairs done in a couple of weeks.
Joel, Derrick and the entire Sycon team did an amazing job on our roof replacement and we would highly recommend them without any hesitation. From start to finish you can trust Sycon to think of the details for you. The new roof is high quality materials and workmanship. It has changed the look of our house completely and now we can have peace of mind in a job well done! Thank you guys.
Crystal Marie Plunkett Capell
Total new roof install. Quick, clean, great to work with. Thanks Joel Smith and all the crew.
Excellent work! Our roof is beautiful! Derrick and Joel are super nice!
Sycon Re-shingled our roof; Great one day job. We left before they got to our house and they were gone before we got home. Looks beautiful
Not only did a great job for me, but went the extra mile for the new roof on my GF's house, too, working with the insurance company and pointing out what the adjuster missed. Saved her lots of money and stress, and she has a beautiful, tight roof…and I looked. Joel knows his business. If my friends need a restoration, "I've got a guy."
Absolutely a top notch *5 STAR* all around. from big jobs to small jobs ghe sycon team has never over promised and under delivered. dont try the rest , try the BEST sycon restoration!!!!!
I have used Sycon for years for remodeling, demolition, gutters, and more. This is a one stop shop because they can do it all. The most recent project we had Sycon do was a horse barn demo and rebuild. Joel and his team were amazing!! My 4 stall barn turned out absolutely beautiful and my horses couldn't be happier. Thank you Sycon!! I would highly recommend them to anyone!
This my New Roof that was put on.  The name of the Company is Sycon Restoration and I Highly recommend them Joel and Matt and their crew worked so hard  they did a Fantastic job of cleaning up They would have been done in one day but the rain got us but they came back the next morning  My house looks like a new house !! If you need a new roof please use Sycon Restoration. Thank You Joel and Matt and your crew!!!